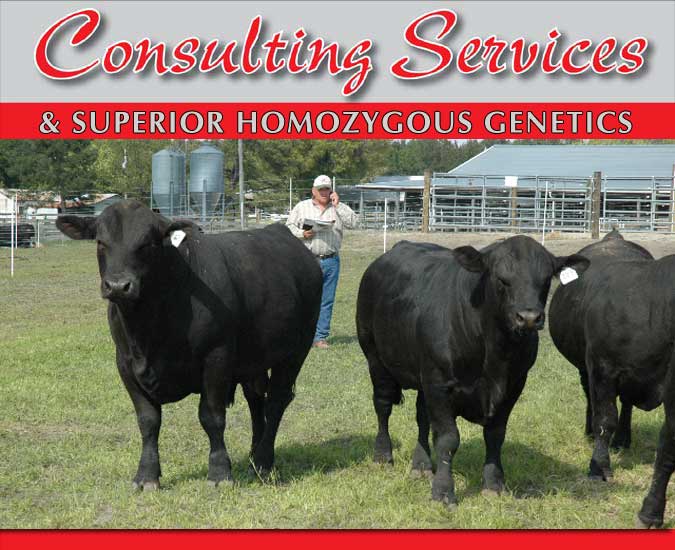 Bill Helton & Circle H Ranch
Your Trusted Source For Both
Over the past 23 years I have met and conducted business with many tremendous Limousin breeders, as well as commercial breeders and breeders from other progressive cattle breeds. In addition to continuing my breeder/seedstock operation, I am pleased to offer my experience to help serve the breed and you, as fellow breeders, on a consulting basis. I will be consulting on many upcoming sales and will be available for personal herd consulting as well. I am more than happy to assist you with viewing and buying cattle on order. There are many satisfied customers who have appreciated my unbiased opinion and buying assistance in the past—let me help you in the future.

• If I buy cattle for you in these sales, I will not charge you any fees. I will be paid by the sellers.
• If I buy cattle for you, I can also arrange trucking.
• If you have any questions or would like further information, please call or e-mail me.

I will be happy to assist you at these upcoming sales.
Click on the link below each sale to download an online catalog for that sale.
Please check with me on ALL ONLINE SALES this fall.

Pinegar Herdbuilder Twenty Seven
Saturday, March 20, 2021 - Springfield, MO
www.rrmktg.com
Magness Land and Cattle Southern Division Bull Sale
Sunday, March 21, 2021 - Miami, OK
www.mcmarketingmanagement.com

Ohio Valley Limousin Sale
Saturday, May 1, 2021 - Mineral Wells, WV
www.theovla.com

Next Generation Sale of 2021 J Bar J Annual Production Sale
Friday, May 7, 2021 - Levanon, MO
www.mcmarketingmanagement.com
Smokey Mountain Classic Limousin and Limflex Sale
Saturday, May 15, 2021 - Gray, TN
www.rrmktg.com
The Great American Pie Sale
Saturday, May 22, 2021 - Lebanon, MO
www.mcmarketingmanagement.com

If you have cattle you are interested in that might not be in one of the above given
sales I can also assist you in most other sales or private treaty
animals as well. I welcome the opportunity to work and buy cattle for you.
Please contact me if I can help in any way. Thank you, Bill Helton